[Main Page]|[Briefly about us]|[Repertoire]|[Our Team]|[Events]
---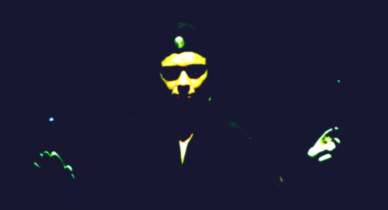 LAPUTA & LAGADO
based on Jonathan Swift
or
Gulliver's third travel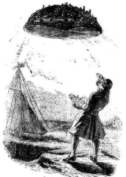 A plan of travel:
The

Flying Island

Astronomers

Majesty of Laputa

Revolt in Lindalino

Mister Munodi

A A stroll around Lagado

The Academy of Systematics

Profesor Mamadu, Grande Medium of Magician's Island

Seance which is Glubdubdribb

Rulers of Luggnagg

Gentle Execution

The Hospital of Poor Immortal
Performers:
| | |
| --- | --- |
| Beata Kolak | Anna Lenczewska |
| Ewa Ryks (playing instruments) | Robert Żurek |
and
Paweł Sanakiewicz (Gulliver's voice) and also Richard Sympson
Scenario; staging; director and production: Wiesław Hołdys
Music of Flying Island: Ewa Ryks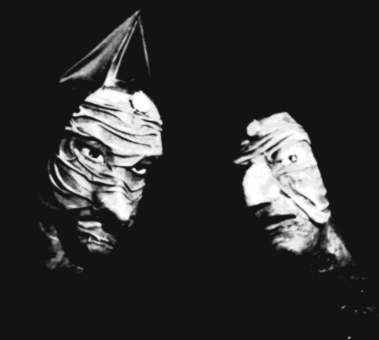 Psychoacoustics: Maurycy J. Kin
Puppets' design: Jan Polewka
Stage design cooperation: Katarzyna Jędrzejczak Translation into Czech language: Alma Haltof and Zbigniew Machej Assistant: Michał Rdzanek Metal's sculptures by Robert Calikowski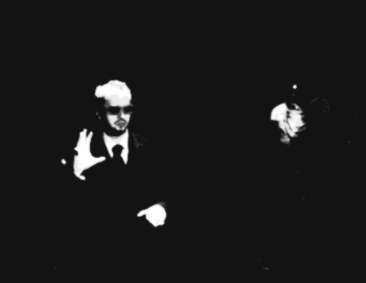 The Performance was realised thanks to financial help of Ministry of Culture of the Republic of Poland (operational program: Promotion of Polish culture abroad) within the confines of a Project " Gulliver which is travels" realised in co- production with VOS Herecka – PiDivadlo from Prague.
Opening night : 6th November 2005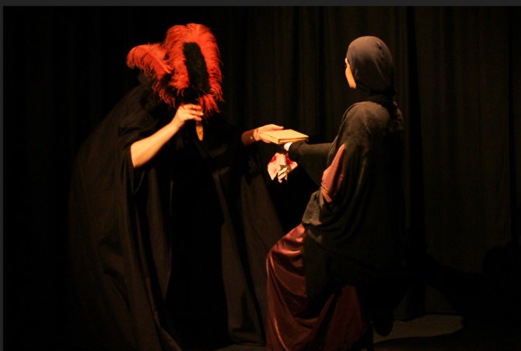 Written in XVIIIth century by Jonathan Swift novel "Travels into Several Remote Nations of the World " is a fantastical and surrealistic description of four imagined travels in which the author cracks down on the whole mankind, it's nature and all institutions created by it. People of every period of time, also at present times, can find their own characteristic, reflected like in the mirror and the accusation of their way of living in this extraordinary grotesque. Unfortunately, this great literary work addressed to adults was censored, mutilated and then deprived from its all drastic parts and good taste. Then it was thrown to the children's room as an innocent tale of adventures to Lilliputian's and Giant's lands. In uncountable adaptations for children the third travel is permanently abandoned.
Our performance "Laputa & Lagado" is a stage adaptation of the third part of Swift's novel describing the travel which begins on the flying island – Laputa and ends with a scene of visiting the land of immortals.
Producers cordially thank the following persons and institutions who helped to realize this Project: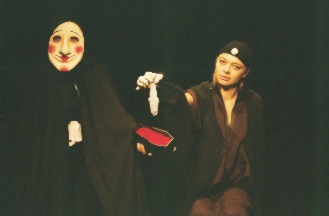 Mr Jan Polewka
Mr Zbigniew Machej
Ms Alma Haltof
Mr Mirosław Jasiński and Polish Institute in Prague
Mr Jacek Milczanowski and Independent Theatres Association STEN in Cracow
Mr Jerzy Zoń and Theatre KTO in Cracow
Mrs Dorota Rudy – Rudkowska and Andrzej Bursa' Youth Culture Centre in Cracow
Mr Adam Sroka and Powszechny Theatre in Radom
---
© 2006 Wiesław Hołdys